IN THIS ISSUE:





- APS 2014

-



Visit Bioseb
in Tampa
on booth nº 339



- INNOVATION -



Dynamic Weight Bearing :
Phenotyping
Pain severity

Thermal Place Preference :
An automatic solution
A Bioseb Exclusivity

Electronic Von-Frey :
New camera solution!



For any question or additional information,
please contact us :


info@bioseb.com
SPECIAL ISSUE - AMERICAN PAIN SOCIETY MEETING - TAMPA
BIOSEB AT THE AMERICAN PAIN SOCIETY MEETING 2014:
OUR LATEST PAIN, NOCICEPTION AND ANALGESIA RELATED INSTRUMENTS
PRESENTED IN TAMPA


Bioseb is looking forward to meeting you at the 33rd Annual Scientific Meeting of the American Pain Society in Tampa, Florida on booth nº339. It will be a great opportunity to share your research, get valuable feedback from fellow pain research scientists, discuss important issues about the translation of scientific discoveries into clinical practices, and evaluate the new nociception and analgesia products we are presenting for the first time to the scientific community.




Our technical and sales team will be very pleased to demonstrate the whole range of exclusive instruments developed by our R&D teams in 2013 & 2014, featuring the following new products:


DYNAMIC WEIGHT BEARING: PHENOTYPING & PAIN SEVERITY IN RODENTS
DWB: the latest innovation from BIOSEB R&D team
to evaluate non-evoked pain severity scale !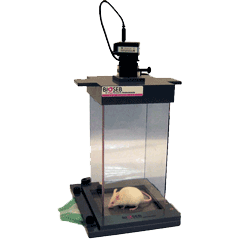 Researchers have used Dynamic Weight Bearing, (DWB), in a variety of models ranging from bone cancer to evoked plantar allodynia. More recently, two landmark presentations at the last two meetings of the Society for Neuroscience have pointed the way to more varied applications for this unique instrument which provides objective measurements obtained from unrestrained animals free to move as much or as little as they choose within an open, predetermined area.

In 2012 Dr. Dominic Li, (Eli Lilly, Inc.), presented data obtained via DWB in animals suffering from non-evoked pain and found linkage among activity, weight bearing and non-evoked pain levels, not unlike the wheel study of non-evoked pain presented by Dr. Enrique Cobos, (University of Granada, Spain) at IASP in 2012. Then in 2013 Dr. Michael Garcia, (Regeneron, Inc.) presented work done with DWB that strongly suggested DWB as a measure of the severity of evoked pain. A clear correlation of pain level and weight bearing was found suggesting Bioseb's DWB can be considered as a "useful pain severity scale that sensitively differentiates between various pain models".

Comparisons with tactile allodynia test suggest also that DWB is measuring a different behavioral expression of nociception than tactile evoked nociception measures.




THERMAL PLACE PREFERENCE: AN EXCLUSIVE AUTOMATIC SOLUTION BY BIOSEB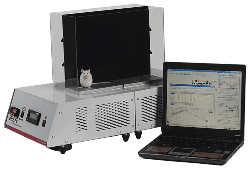 For your research on:
- Assessment of thermal sensitivity in rats -
- Hypersensitivity to noxious thermal stimuli -
- Involvement of central sensitization -
- Sensitivity to psychostimulants -
- Mammalian Thermosensation -
- TAFA4 Pain Hypersensitivity in Mice -

Operator-independent and highly accurate
thanks to powerful new software!




The Thermal Place Preference Test allows researchers to work on unrestrained animals (mice and rats) that are free to choose the amount of time they spend in any of as many as three different temperature zones. This behavioral assay will provided valuable data on temperature preferences, nociceptive thresholds and the role any given gene or compound has upon these pain thresholds associated with cold and hot stimuli.

The powerful software allows the user to predetermine times and temperatures on both plates independently. With just simple computer mouse clicks and drags, the temperature blocks can be moved up or down the y axis (heating and cooling), closer in (faster changes) or further along the x axis (more gradual changes).

The test is operator-independent and provides pure, objective data. Ranges from -5 degrees C to +65 degrees C are possible at 20°C room temp., and as many changes as desired can be programmed into the protocols designed.

A camera automatically tracks the animal and the time spent in each zone of interest and the data can easily be exported to a spreadsheet for simple processing into results.



LAST MINUTE: CAMERA-BASED ELECTRONIC VON FREY PROTOTYPE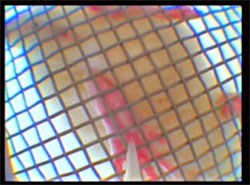 Bioseb's Electronic Von Frey instrument is a quick and easy solution based on a simple yet powerful electronic device to determine the mechanical sensitivity threshold in rodents (rats and mice), ideal for your research on analgesia, nociception, neuropathy and post-operative pain.



We just made it even better with a camera!


A new, integrated camera allows you to aim at the force application spot with more accuracy and comfort, simply looking at a screen, making the Electronic Von Frey even more convenient to use!

Come and visit us in Tampa to know more about this new innovation by Bioseb!