IN THIS ISSUE:





- FENS 2014

-



Visit Bioseb
in Milan
on booth nº 117



- INNOVATION -



NORT-3D
Novel Object :
Exclusive technology
With 3D detection

New EVF-4
Electronic Von-Frey :
New video solution!

T2CT V2.0
Thermal Place Pref. :
A brand new software!



For any question or additional information,
please contact us :


info@bioseb.com
SPECIAL ISSUE - FENS MEETING - MILAN
BIOSEB AT THE FENS MEETING 2014:
OUR LATEST NEUROSCIENCE INSTRUMENTS PRESENTED IN MILAN


The 2014 FENS Meeting is coming up soon, and Bioseb will be presenting its latest developments and improvements of 2014, some of which are presented below and many more will be on display for demonstration by our sales staff in MILAN on booth 117.




Looking forward to meeting you on booth nº117 to share new research perspectives!



B. Hancy, Operations manager



NOVEL OBJECT RECOGNITION TEST: EXCLUSIVE DETECTION TECHNOLOGY
Break-through: 3D detection as an additional parameter
for the automation of the task !




Bioseb has changed the game by introducing the NORT-3D technology!

With the NORT-3D, Bioseb uses its 3D detection technology to add discriminating parameters to the object exploration of rodents within an Open field test. Muzzle position, body orientation, time spent around the object of interest can now be combined with sniffing or rearing behaviors detected by our special sensor.

For example, Bioseb's NORT-3D can show that the mouse nose is within 1 cm of the object for 8 seconds and a "sniffing" detection occurred during that time.

The researcher can then fine-tune the detection parameters to what is considered to be an event of "exploration" recognition.

Confidence in video tracking for Object recognition can now be established.




ELECTRONIC VON-FREY V4: WITH EMBEDDED VIDEO!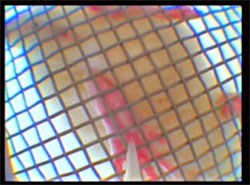 View from the new Von Frey camera


Thanks to 16 years in marketing electronic Von Frey instruments, Bioseb has designed what will be the next standard for reflex testing on freely moving rodents.

The new EVF4 features several new improvements such as:

• Embedded video! Now the paw is viewed from the screen of a computer or tablet where the plantar surface can be seen in HD. More accurate, this new method is much comfortable for the user and so generates better data

• New, non corrosive tips that are gold-plated and mounted on precision springs that absorb the force of impact and reduce the "touch-on" effect. Spring based tips increase the accuracy of the measurement over their range of bending.

• A lighter stimulator wand with the center of gravity placed more centrally for more precise movement and better control of the increase in force.

• The validation button is now placed right on the stimulator wand, so the operator can more readily store what is considered to be a good withdrawal measurement.




Von Frey testing has never been so easy!

Come and Try it in Live in our booth 117 in Milan!



THERMAL PLACE PREFERENCE: VERSION 2 - FULLY AUTOMATIC SOLUTION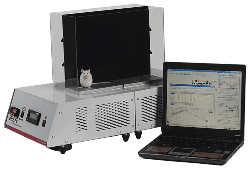 NEW SOFTWARE VERSION 2!
Exclusive innovations & improvements!




For your research on:
- Assessment of thermal sensitivity in rats -
- Hypersensitivity to noxious thermal stimuli -
- Involvement of central sensitization -
- Sensitivity to psychostimulants -
- Mammalian Thermosensation -
- TAFA4 Pain Hypersensitivity in Mice -

Operator-independent and highly accurate
thanks to powerful new software!



There have been dozens of thermal place preferences sold throughout the world since 2008. We have released several versions and incorporated many inputs we received from our customers. The time was right to include these customer innovations in new software that is now ready for the next generation of computers and tablets and is much easier to use.



Main improvements are

• New algorithm for tracking activity and detecting zone transitions
• Distances traveled in cm per each zone are now measured
• Data output presents time spent per temperature and time per zone
• A single window for all settings
• A dashboard to control the status of the system in real time
• New improved electronics are more stable and result in faster temperature transitions.


On the product page on Bioseb.com, you will find a recent methodology paper from the University of Auvergne, France, that describes the tests that can be done with the T2CT instrument:

Assessment of thermal sensitivity in rats using the thermal place preference test: description and application in the study of oxaliplatin-induced acute thermal hypersensitivity and inflammatory pain models.