BIOSEB - HELPING YOU STAY ON TOP
Dear [First Name Name],

Bioseb is committed to helping you stay ON TOP by offering the most technologically advanced in vivo animal research products backed by excellent customer service and expertly curated resources. We hope that you, your family and colleagues are safe following the destruction caused by the recent hurricanes. We recognize the impact of natural disasters can be stressful. At Bioseb, we want you to know that we want to do what we can to assist you during this time of recovery. For those in the heavily impacted areas of Hurricane Harvey and Hurricane Irma, we are offering a 15% discount on purchases made through November 30, 2017.


Contact us on info-us@bioseb.com to get your 15% discount and beat Harvey & Irma
TEAM NORTH AMERICA: NEW RECRUIT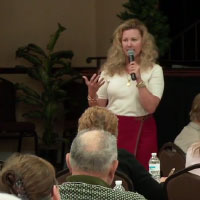 In an effort to STAY ON TOP of our game, Bioseb recruited our newest North American team member, Jessica Banko, PhD. Dr Banko joins Bioseb in the role of Business Development Director and Senior Scientific Liaison and brings to the post almost 20 years of experience working with animal models of human disease.

In particular, her expertise in rodent behavior evaluation and phenotyping will be leveraged to assure Bioseb continues to bring the most innovative and comprehensive instrument solutions for the investigation of pain, activity and motor coordination, metabolism and cognition to the research community. Jessica invites our customers to share with her their unmet needs so she can assist you in identifying a path forward to achieve your research goals.


NOW ON LINKEDIN!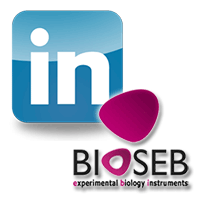 Follow Bioseb on LinkedIn to:

STAY ON TOP of interesting research and new product launches; access a collection of publications using our most current technology to aid you in protocol development and application; and find announcements of equipment funding opportunities among other resources.